Pilot Study of Seamless Diplen Membrane for Pterygium Excision
Doi: 10.36351/pjo.v39i4.1667
Abstract
We report a technique of fixation of rotational flap of the conjunctiva in primary surgical treatment of pterygium using a biodegradable adhesive Diplen membrane. A 78 years old patient was referred to ophthalmology department of «……………..» in September 2022 for treatment of pterygium of right eye. Primary pterygium surgery was performed using fixed rotational flap of the conjunctiva. In this method, the conjunctival flap is rotated to close the open sclera and fixed with a biodegradable adhesive Diplen membrane.The flap did not undergo ischemic changes, retained its original position and fully took root. Inflammatory and allergic reactions to the components of the membrane were not observed. Seamless fixation of conjunctival flap using an adhesive Diplen membrane is a safe, cost-effective and reliable method of treating pterygium.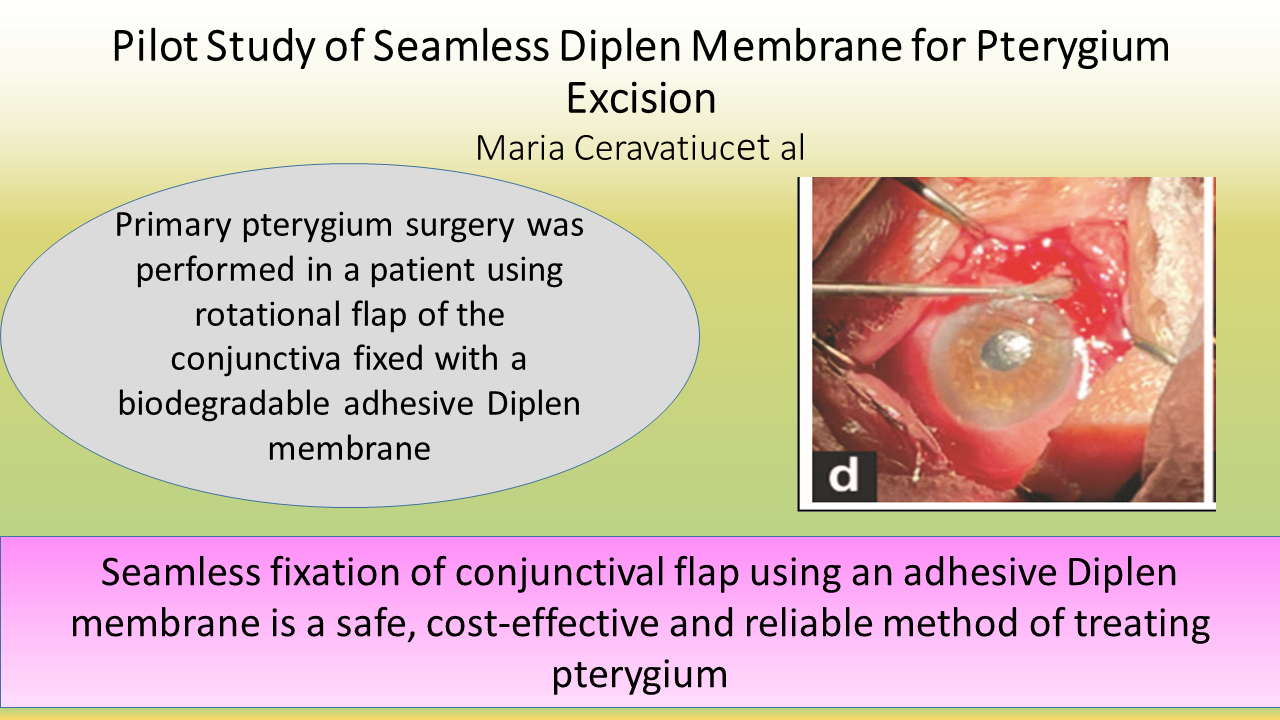 Downloads
How to Cite
1.
Ceravatiuc M, Anait B. Azibekyan, Eldor Jonnazarov, Nodirbek U. Dzhapiev, Bashirkhon A. Tursunov. Pilot Study of Seamless Diplen Membrane for Pterygium Excision: Doi: 10.36351/pjo.v39i4.1667. pak J Ophthalmol [Internet]. 2023 Sep. 29 [cited 2023 Dec. 9];39(4). Available from: https://pjo.org.pk/index.php/pjo/article/view/1667
Section
Brief Communication
License
Copyright (c) 2023 -
This work is licensed under a Creative Commons Attribution-NonCommercial 4.0 International License.